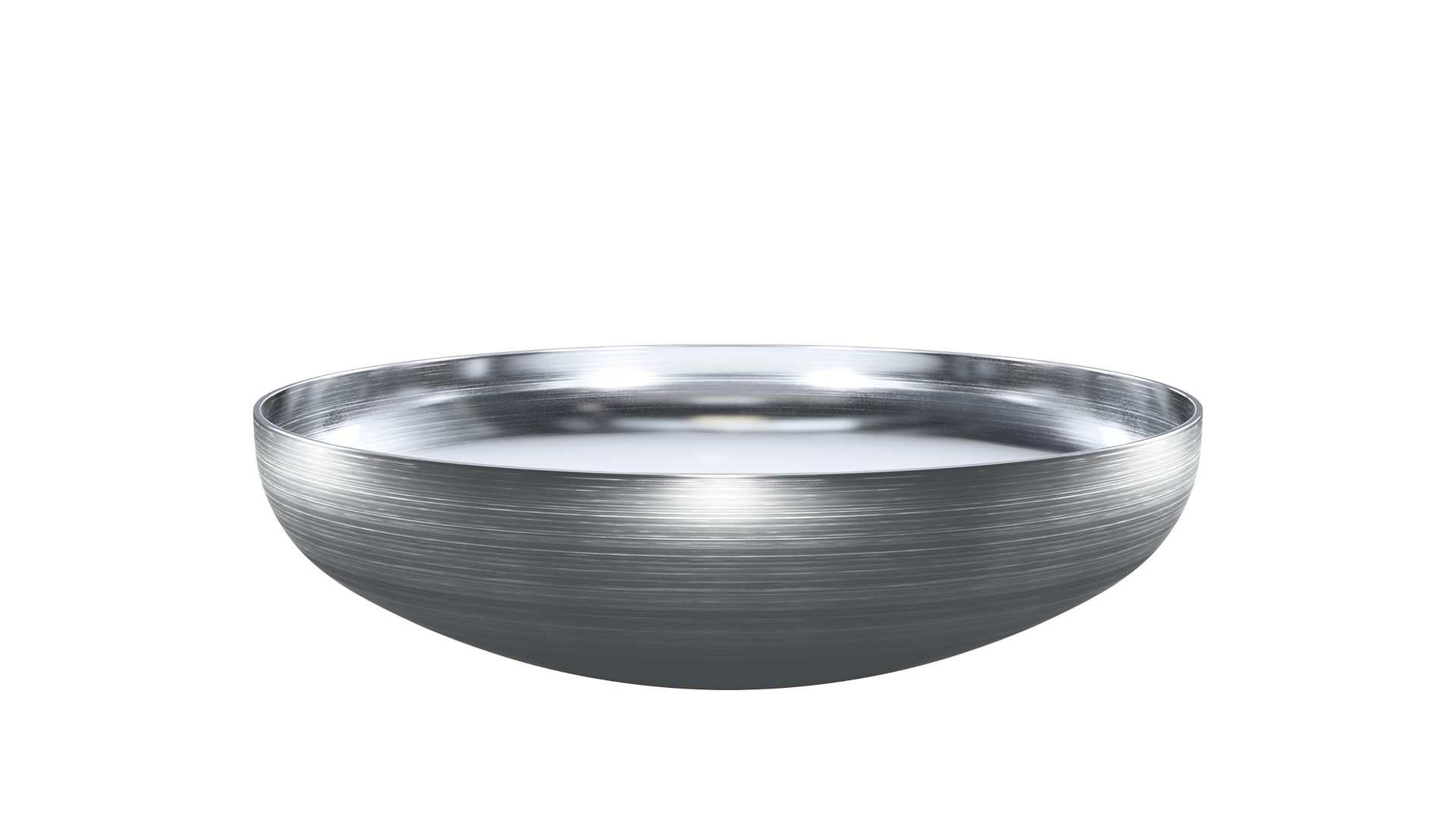 Ellipsoidal head 2:1 NF E81-103

Te4 type
Technical specifications
oD =

168÷6000
R =

0,832 x oD
r =

0,179 x oD
h1 =

0÷100
t =

2÷35
Key to symbols
oD =

Ouside diameter
iD =

Inner diameter
R =

Inner crown radius
r =

Inner knuckle radius
h1 =

straight flange height
h2 =

Inner height minus straight flange height
H =

outside overall height
t =

thickness
NOTE =

the measurements indicated can be applied depending on every single parameter size.
GRC NF E81-102 (FR) - Klöpperboden DIN28011 (DE)

Try our professionalism
Send us all the datails of the dished heads you want to produce,
in less than an hour we will send you an offer based on your specifications. Non-binding!
Receive an offer