General Notes about our products
Overall heights
DISHED HEAD TYPE: Td (Torosherical head 1:10) | THEORETICAL THICKNESS: 20 |  TRAILER WIDTH (L2): 2450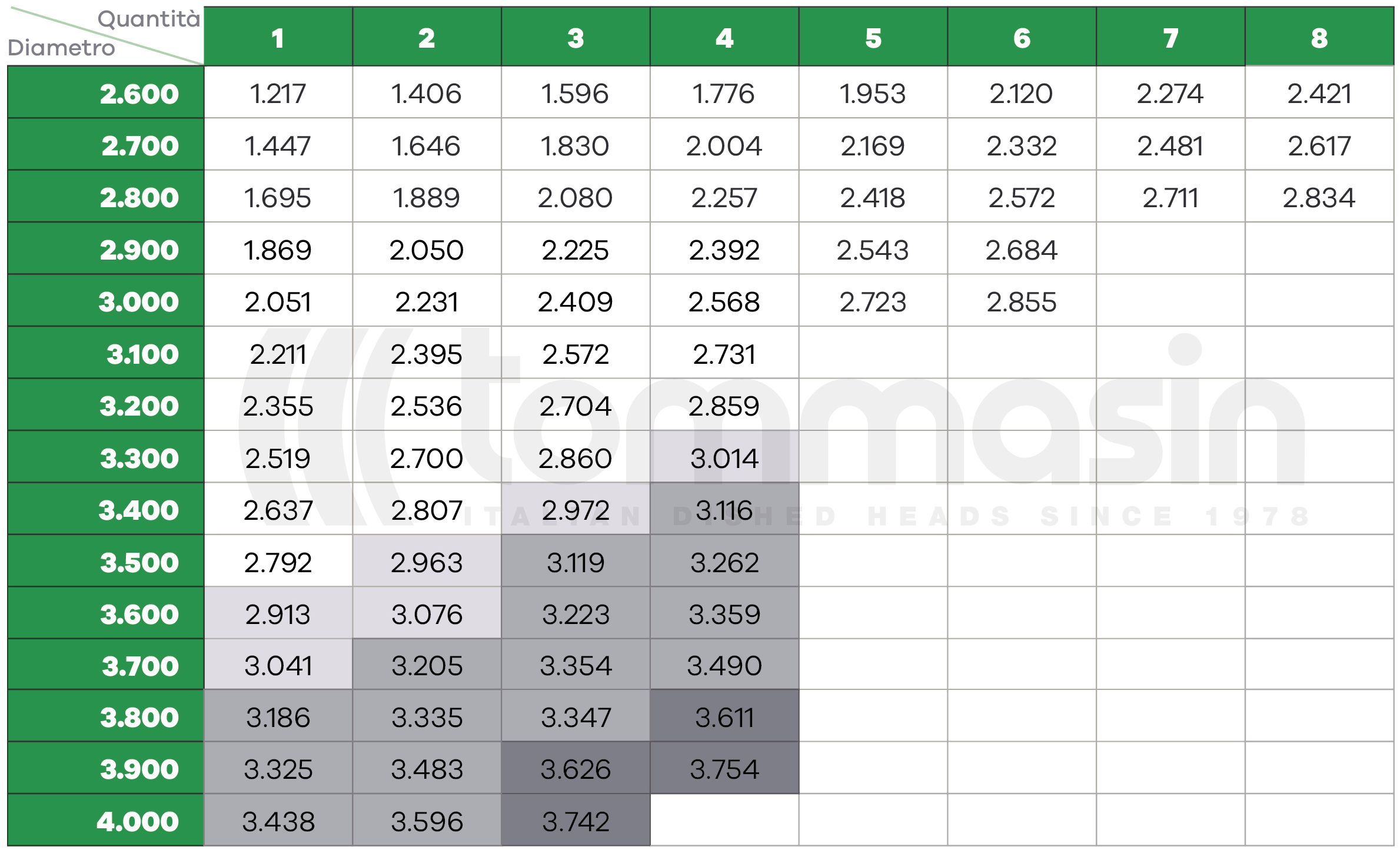 DISHED HEAD TYPE: Te (elliptical head 2:1) | THEORETICAL THICKNESS: 20 | TRAILER WIDTH (L2):2450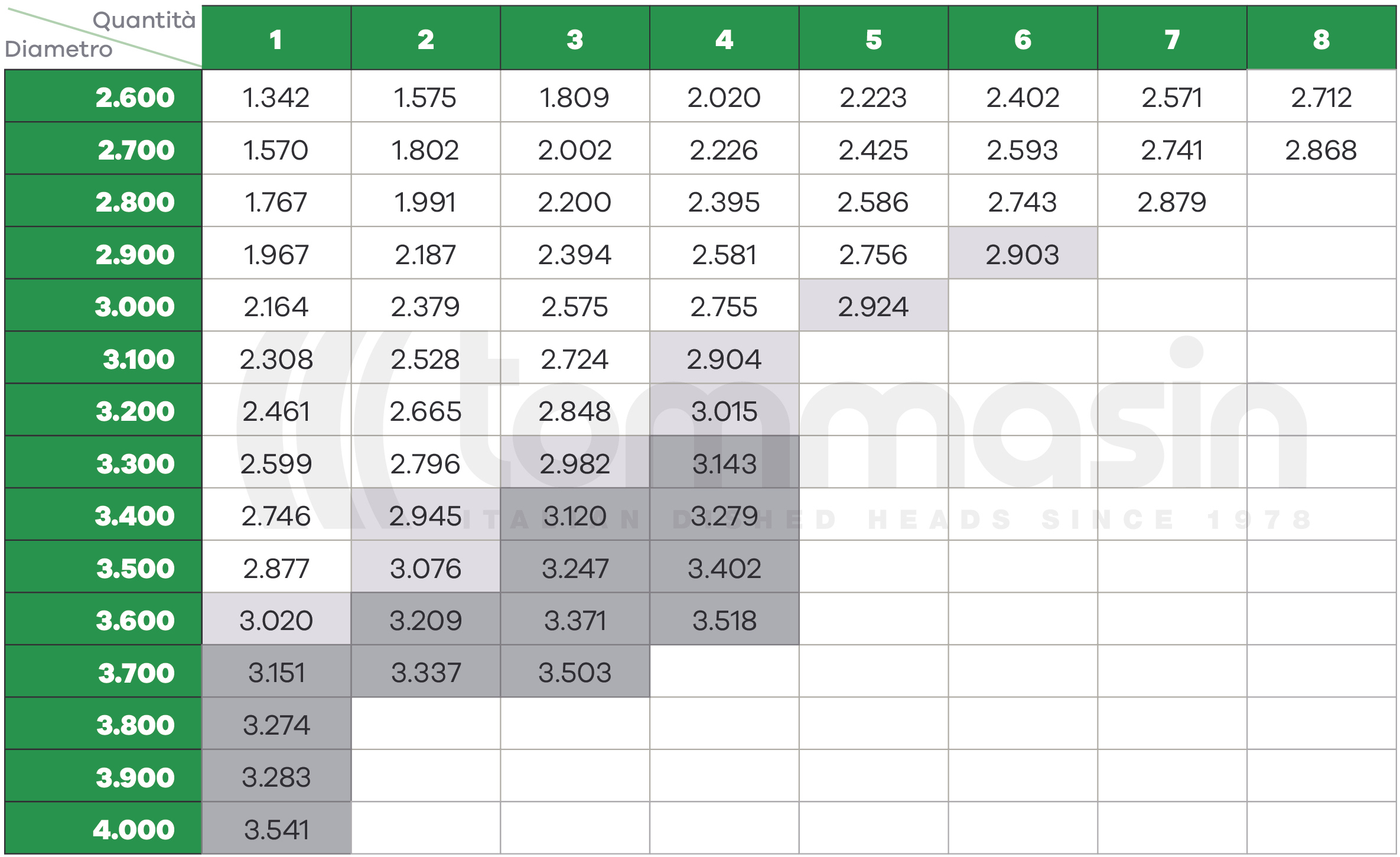 Supply conditions
Dished heads can be produced with our material or with our customer's material.
The dished heads are supplied entirely in a single piece if the disc-cutting is smaller than the commercial size of the plate; if the dished head is welded, the weld will be positioned to have as little scrap as possible, otherwise the position of the weld must be agreed at the time of the request.
For dished heads processed on account, the development of the necessary disc must always be required.
For supplies of funds with uses according to the PED 97/23 / EC directive, according to the TUVAD2000 W0 code or according to ASME, we recommend a detailed request for an offer to facilitate our response.
All dished heads are normally supplied by us with raw edge and centering hole, unless otherwise specified.
If not specified in the offer, or in the order, the thickness is always considered "starting".

Processing tolerances